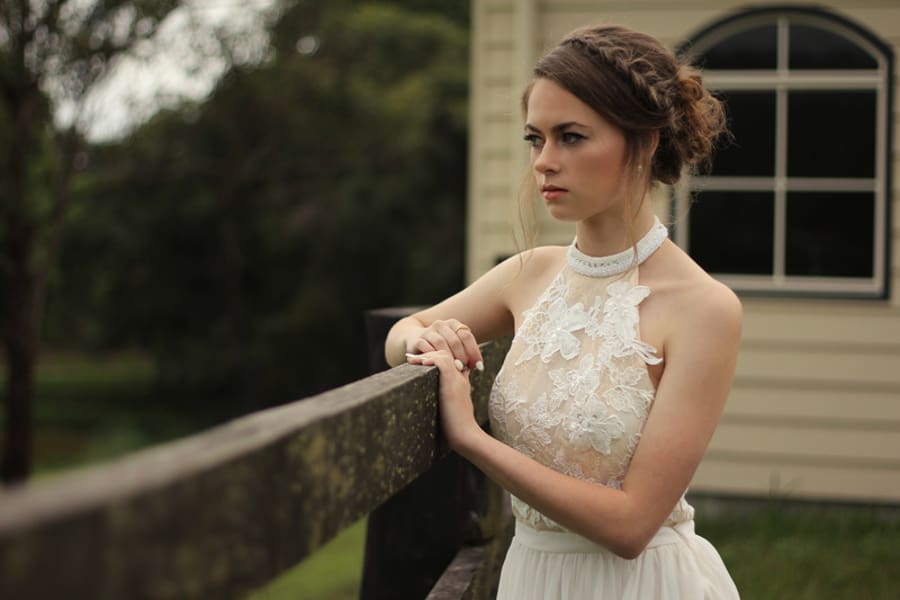 If your parents are not coming to your wedding, there are plenty of great alternatives to traditional parental roles. Parents often have large roles at weddings, but the truth is weddings are not about your parents. They're about you!
Here are some tips if your parents will not be in attendance.
If your parents won't be coming to your wedding, the responsibility of giving away the bride can be taken up by a friend, or relative. Replace father-daughter dances with friend dances & take fun family photos with all of your closest relatives. Have Memorials in the service for the deceased.

Sometimes that fairytale wedding just isn't possible, but that doesn't mean you can't have a day you'll remember for the rest of your life, with or without your parents in attendance.
Here is my breakdown of what to do if your parents are not coming to your wedding. I'll cover disapproving parents, sick parents, estranged parents, and parents who have passed away.
What to Do When Your Parents Disapprove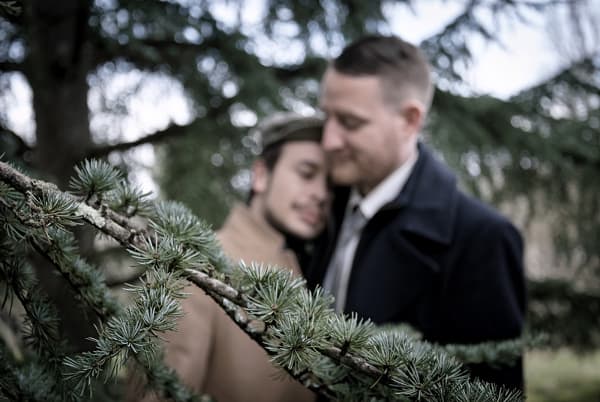 If your parents do not approve of who you are about to marry, you are not alone. Parents all around the world pass harsh judgments over the person their child is committing to spend forever with. Although having your parents' support is probably preferable and less stressful, the company of your parents is not needed for a wedding to take place.
Sometimes, especially between future sons and daughters-in-law it just takes a bit of time to get to know their new inlaws, if this is the case for you then you may want to read through my detailed article on how to bond with your father-in-law.
Giving away the bride
Wedding traditions are antiquated in many ways. Modern brides are increasingly choosing to get rid of old traditions regardless of if their parents will be present. One of these traditions is the giving away of the bride.
Brides have chosen to eliminate this traditional ritual because it implies the bride is property being handed from one man to the next. Also, it's something that isn't exclusive to same-sex marriage, so the following tips work for any type of union.
The verbiage used by the officiant can be altered if your parents are not there to "give you away." In a traditional script, the officiant would state, "Who gives this woman to be married to his man?" The response would be the father saying, "I do", or mother and father stating, "we do." 
As an alternative, have the officiant say something along the lines of, "Who has the honor of presenting this woman to be married to this man?" You can designate a close relative or friend to answer, "On behalf of her loving friends and family, I do." This response highlights the great support system you have, even if it does not include your parents.
Walking down the aisle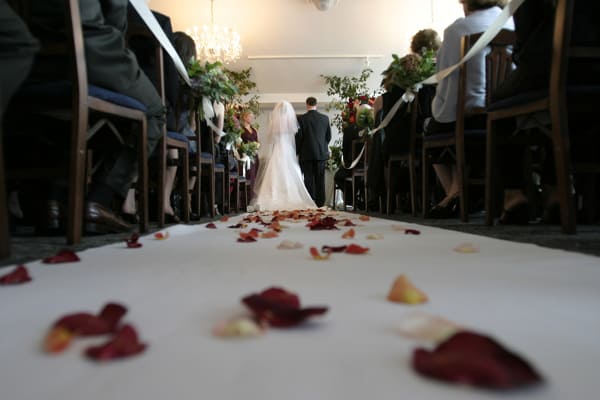 The giving away of the bride traditionally occurs after the bride's father walks her down the aisle. If your father is not coming to your wedding but you would still like to be walked down the aisle, think of other significant men or women in your life. Uncles, aunts, brothers, sisters, or good friends could all join you on your walk. This day is about you, so whoever and whatever makes you the most comfortable is the most important.
Sadly my father-in-law passed away before I met my wife, and it was something which really upset her whenever the topic came up. But we decided to honor her Dad with a special photograph as a memorial and my wife's uncle accompanied her down the aisle.
Of course, do not have to have anyone walk you down the aisle. You don't have to be given away. You can make the statement that you are choosing this for yourself, and don't need anyone leading you there. All eyes will be on you anyway, so no one will make a fuss that no one is walking with you.
If you decide to walk yourself down the aisle, when the officiant asks, "who gives this woman to be married to this man?" You can reply, "I do", or "I do, with the blessing of my friends and family." You can also skip this part altogether. If you'd wish to not draw attention to you walking down the aisle alone, the officiant does not have to officially ask who is giving you away to be married.
Father-daughter dance
The father-daughter dance is another aspect of your wedding that may give you anxiety if your parents can't embrace your marriage. Feel free to omit this dance altogether or replace it with another meaningful tradition. Have a dance with your brother, uncle, aunt, cousin, or a good friend. Instead of a slow dance, have a fun choreographed dance with the important people in your life.
Remember that your wedding day is about you and your partner. If your parents disapprove do not beat yourself up about it or spend time trying to convince them otherwise. If you have to twist their arm to come, they might cause drama or make your day extra stressful.
If you are worried about any guests being a problem at your wedding, then check out my article on dealing with difficult wedding guests.
It is not uncommon for parents to not be at the wedding, so don't worry about being "the person whose parents didn't show up". The people who love you will be by your side, and it won't matter to them that your parents choose not to come. Even if your wedding does not check all of the traditional boxes, it will be the perfect ceremony for you and your future spouse.
If Your Parents Are Too Sick To Come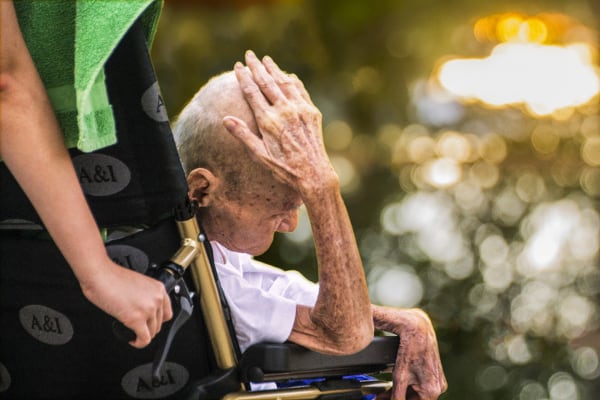 Sometimes your parents very much want to be at your wedding but cannot make it because they are too sick. There are a few things you can do to make them a part of your special day.
House-ridden parents
If your parents are too sick to leave the house, consider having a small back yard wedding. You can hold your wedding in your backyard and have your parents witness the affair within the comfort of a place they are familiar with. While they may not be able to walk you down the aisle or dance with you, they'll be extremely touched that they are still able to witness your special day.
Hospital patients
If your parents are in the hospital, consider having a very small ceremony in the hospital room they are in with just you, your spouse, and the officiant. They will be able to be your witness and see you on one of the happiest days of your life. Often hospitals will have a religious center or specially designated room which you can use if organized in advance.
If you would like to have a large party with friends, hold two separate ceremonies. Get married first in front of your parents in an intimate setting, and then hold a second ceremony where you walk down the aisle at the venue of your choice. You could also get married in the hospital, and then hold a large reception with your friends and family after.
Livestreaming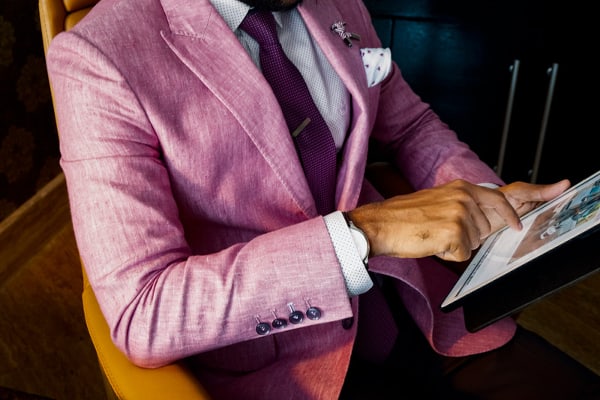 If you booked your wedding venue before your parents were hospitalized or you have been set on getting married at a specific location for years, don't feel guilty about not being able to get married at the hospital if your parents are bedridden. With Skype, FaceTime, and Google Chat, your parents can still be a part of your big day even if they are not physically present. In some cases, parents may even prefer this. Have a trusted friend or family member video call them into your ceremony.
As a nice touch, pay them a visit after the ceremony and before your reception starts. Your parents will be thrilled to see you in your wedding best. If you are unable to visit them after your ceremony, pay them a visit before you say, "I do." They'll be extremely touched that you went out of your way to see them on your big day.
Wedding video
Churches sometimes have strict rules regarding cellphone use. If your parents are unable to be called in for whatever reason, be sure to get a videographer for your wedding. Have the event captured, and then hold a viewing party with your parents. You, your new spouse, and your parents can all watch your ceremony together. Consider watching the tape for the first time with your parents so you can both experience it together. If your parents are able, you can all dress up for the viewing to make it feel extra special.
You Haven't Spoken To Your Parents In Years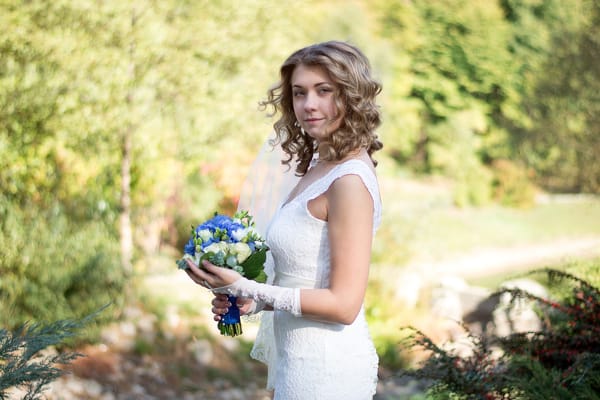 Perhaps you haven't spoken to your parents for years, and there was never any doubt in your mind that they would not be coming to your wedding. In some ways, this can be less painful than having a parent who may or may not come. Although still undoubtfully hard, you have the certainty of their absence on your side.
Changing traditions
Similar to my advice regarding disapproving parents, you can alter the tradition of walking down the aisle. Feel free to walk yourself down the aisle or pick a loved one that means a lot to you. Whoever you choose will be honored to fill in. You can also choose to choreograph a dance with your bridesmaids, groomsmen, or best friends instead of having a father-daughter dance.
If you like slow dancing, consider having a dance where all the important people in your life take turns dancing with you. The dance can still be the length of an average song, with each person getting a verse. Dance with your friends, aunts, uncles, or grandparents. There are many people in your life who are there to love and support you. This dance is your chance to showcase your appreciation for each and every one of them. 
Planning your wedding photos
Another painful aspect of weddings when parents are absent are pictures. Often after the ceremony, the photographer will take time to get shots with the family. Every combination of family member possible will be photographed, with mother/ daughter, nuclear family, father/ daughter, etc.
If your parents are not coming to your wedding, be sure to notify your photographer so they do not make the mistake of asking about your mother or father. Notifying them in advance will save you both some awkwardness and embarrassment.
Even if your parents aren't there to take wedding photos with you this doesn't mean you can't take some awesome photos with your surrogate family. If there was a person or people who acted as parents to you during your time of estrangement don't be afraid to take pictures with them like they are your mom and dad.
You can also take this opportunity to shoot a bunch of awesome pictures with your friends. Have goofy bridesmaids and groomsmen pictures. Have the photographer set the photos up to make it look like your bridesmaids are your mother and father. You can have a lot of fun with this, and odds are your wedding party will have no complaints about having extra time in the spotlight.
Your Parents Passed Away Before Your Wedding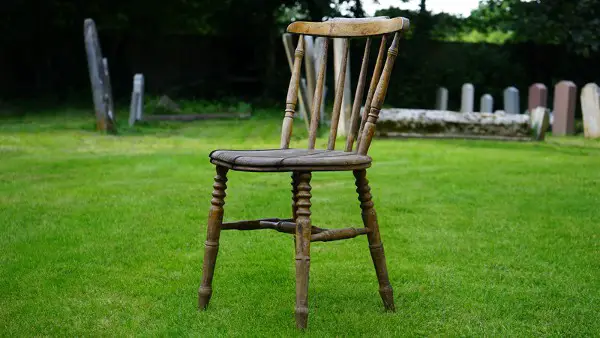 If your parents have passed recently or passed even before you met your fiancé (as in mine and my wife's case), there are a number of ways you can honor them at your wedding.
Blessings from beyond the grave
After you have walked down the aisle (either with someone or alone), have the officiant ask, "Does this couple have the blessing of their family for marriage?" If you walked alone, you can say "I give my blessing with the knowledge that (name of deceased parent) loved and supported this partnership."
If someone else walks you down the aisle, they can answer "On behalf of those who are with us now and those who have passed, I give my blessing." There are many variations of these phrases, so be sure to take your time to think of the wording that works best for you and your partner.
Honoring the memory of a deceased parent
If you wish to honor your parents' memory at your wedding without making the tone of your day feel too somber, try these simple yet effective ways to include them.
1. Hold a moment of silence during your ceremony
Observing a moment of silence is a very pointed way for you and your guests to remember your late parent. Reflect upon your fond memories of them and feel their presence alongside you.
2. Include a white rose in your bouquet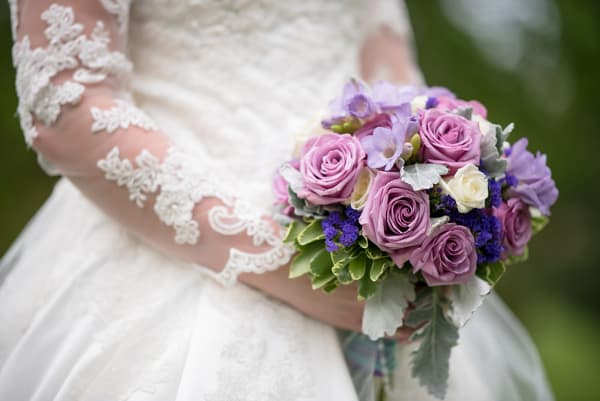 A subtle way to include the memory of your loved parent is to add a single white rose to your bouquet. The rose is symbolic of your love for them and the grief you feel in their absence.
3. Put photos in your bouquet
Pinning photos of your parents in your bouquet is a beautiful way to honor them. It's the little details that really count. Choose our favorite photos of them with you, when they were young, or when they were getting married. You can place as many as you'd like but try not to overwhelm your bouquet with pictures. If there are too many great photos to choose from, check out my next tip.
4. Set up a table in their memory
At your reception reserve a memory table for your parents. Set up pictures and memorabilia from there life. Because you'll have a whole table to work with, you can really get creative with the photos you choose. Include photos from their youth to their old age, making sure to get some good ones from their wedding day.
5. Reserve a seat for them
During the wedding ceremony and during the reception, reserve a seat at the front for your parents. While this tip leans more on the somber side, it's great if you want to acknowledge their presence and feel them with you there.  
6. Add a note in your program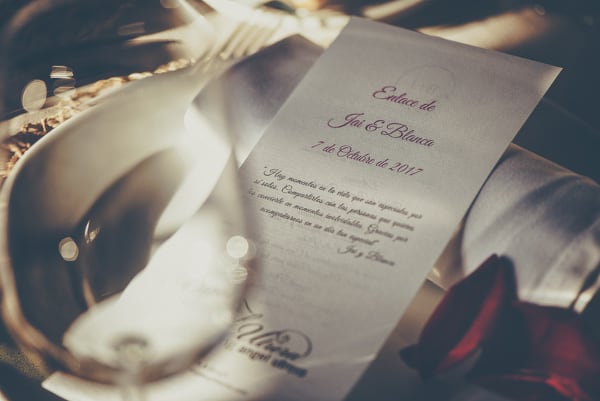 A great way to honor the deceased is to leave a note about them in your program or even on your invitations. It can be as simple as "we dedicate this wedding to the loving memory of…" or it could be a longer paragraph about your parents and their support of your marriage. 
7. Include a flower arrangement at the alter
Placing a flower arrangement in their memory at the alter is a beautiful way to honor your parents. The flowers symbolize their presence so your parents will be close by when you say "I do." A flower arrangement by the alter or on at the front of the venue will make for some beautiful pictures as well.
8. Give a toast
Weddings are full of toasts made by bridesmaids, groomsmen, and parents. After everyone has made their toast, stand up and give your own toast to your parents. Speak to their memory, their support of your marriage, and your love for them. However, just be aware that emotions run high at weddings, so be sure both you and your spouse agree to do this.
9. Light a candle for them at the reception
If you're not one with words, after toasts you can instead opt to light a candle for them in their honor. Choose a durable (and beautiful!) candle that will burn for the majority of the night.
10. Donations to a charity they supported
Instead of having a wedding registry, pick a charitable organization your parents supported. You can ask for people to donate to the organization in lieu of receiving wedding gifts. It's especially poignant if your parent was the victim of an illness that needs more research to find a cure.
How To Support Your Partner If Their Parents Aren't Coming To Your Wedding
Personally speaking, my parents are still alive and well but Lea, my beautiful wife, lost her Dad about five years before we met. unsurprisingly, she is still very emotional about it and as our wedding got nearer and nearer the more upset she got. I wanted to support her in any way I could and we even made the 4-hour drive to visit his graveside to get his blessing. That was a small price to pay to ease the pain my wife felt about her loss.
Make the situation known
Your parents may be coming to the wedding, but your partner's parents may not be. The most important thing you can do is empathize with your partner. It can't be easy to have your parents miss this big day, so be kind and thoughtful when speaking to them on the subject.
You should also tell your family about the situation so your partner does not have to. Be sure to tell your relatives outside of your nuclear family (or designate a nuclear family member to do so.) This will minimize any questions being asked at the wedding that may make your partner feel uncomfortable.
Make as many accommodations for your partner as possible and support their needs no matter how you personally feel. Ask your partner what wedding traditions they may want to change and be the first person to enact them. Knowing that you are supportive of them will help tremendously in calming their nerves and will be the first step to the perfect wedding you both deserve. 
Look to the future
If remembering a deceased parent on your special day is really too painful, even though you're unlikely to forget them, try to distract yourself.
Place more focus on you as a couple and your lives together as the years and decades unfold. Cut out anything which is going to bring the mood down and make sure that you don't give yourself too much of a lull between proceedings to allow your mind to wander.