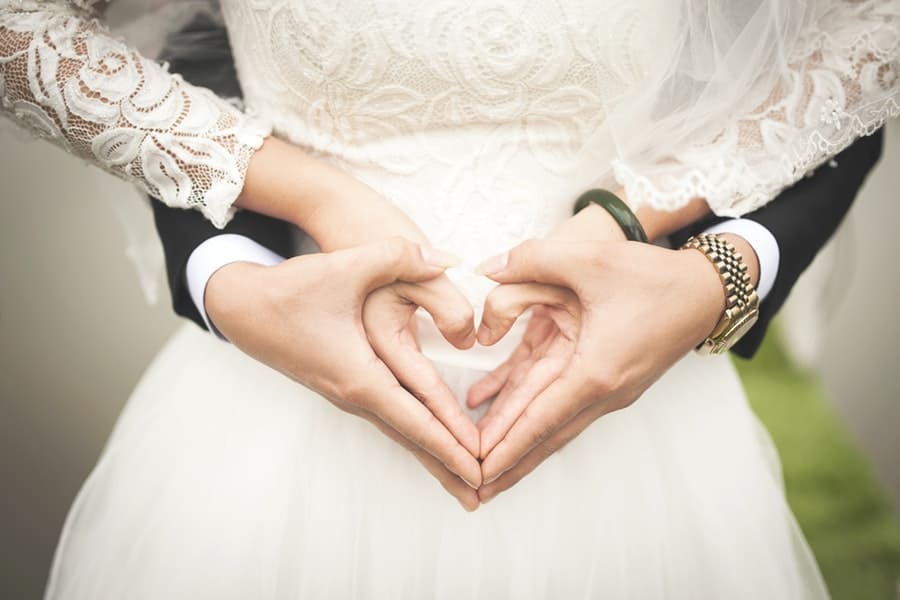 Wedding rings are just one of the many ways you can celebrate your love and commitment towards another person. If rings are not for you and your partner, look no farther than our list of 41 alternatives to wearing wedding rings.
If you want to stick with jewelry, try an engraved bracelet, necklace or matching piercings to wear with your loved one. Not into jewelry? Exchange homemade gifts such as blankets or paintings. If you'd rather lean towards experiences, donate your time together volunteering at your local charity.  
There are countless ways to demonstrate your love for one another. Read on for our list of jewelry, gifts, and experiences that work perfectly in lieu of rings when you say, "I do." 
1: Create a bucket list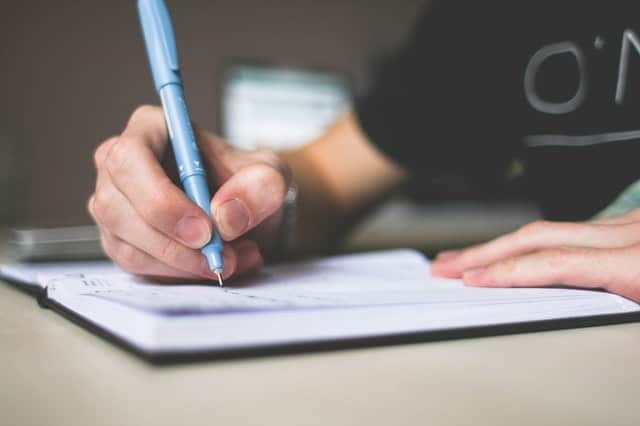 A ring is a symbol of your love and the life you want to share together, so why not focus on what you can achieve in life as a couple. Just like your vows, this list can be a promise to each other that your marriage will be filled with fun and adventure.
Try to have a mix of goals that are easily achieved and those which will take more time and effort. Of course, these should be things that you both want to do or can at least do together. Having clear objectives is going to make you more united and is an excellent symbol of your newly confirmed unity.
Mosty importantly, use the money you would have spent on wedding rings to tick a few of those items off the list, especially the more expensive ones. Go see that recording artist live, Get those VIP tickets to watch your favorite sports team, travel in first class to your honeymoon rather than business or economy!
2: Gift a star
The circular shape of a wedding ring is supposed to symbolize the infinite nature of love and the way it endures throughout our lives. Stars live for a long time and although technically finite they are reborn after death (OK, I'm not a scientist, I'm just going for the metaphor here!!).
You can actually buy stars and exchange them as a symbol of the many years and even, dare I say it, lightyears you would go to be with each other as you grow throughout your marriage. You can register your star here ( https://www.globalstarregistry.com/ )
3: Commission a sculpture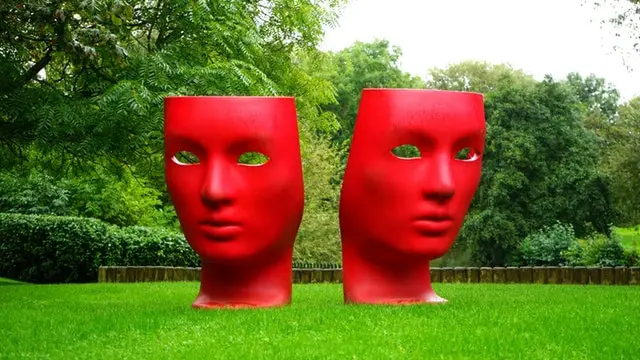 If you like the finer things in life or even if you just have a lovely garden which you both love to sit in, a unique sculpture of the two of you (or for the two of you) is something which can last a lifetime.
Depending on you and your spouse, this sculpture can be elegant, playful or even a little bit edgy. Although you can probably find a good deal online, I would suggest that you go down to the local art school and find an artist who you can work with closely. They will be able to give you a better understanding of what you can get for your money.
4: Sponsor a child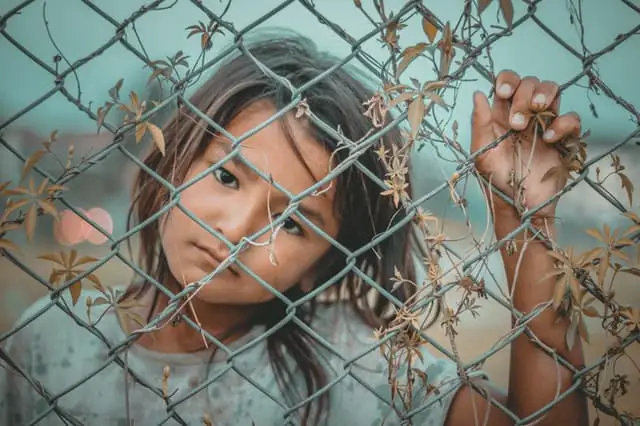 Having a bit of bling on your finger is all well and good, but sometimes that warm feeling inside is what really counts. Money can't by you love as Lennon and McCartney would say but it can sure do a lot for those in need.
Working with a children's charity either at home or abroad can really make a difference in this world and give your union even more significance. As the average price of rings can range from $1000 to $5000 per spouse, that's a big chunk of cash which could help change the most vulnerable lives on our planet.
5: Sponsor an animal
If you aren't a people person, then perhaps animals are more up your alley. Although helping humans is very important, sponsoring animals and working with animal charities can leave a longer legacy.
That money earmarked for your wedding bands could help preserve some of the endangered animals which are on the brink of extinction. It could also help with abandoned or mistreated domestic animals who need a home. What could be a better symbol of your commitment to each other than showing your commitment to the continuation of other species in this world!
6: Climb a mountain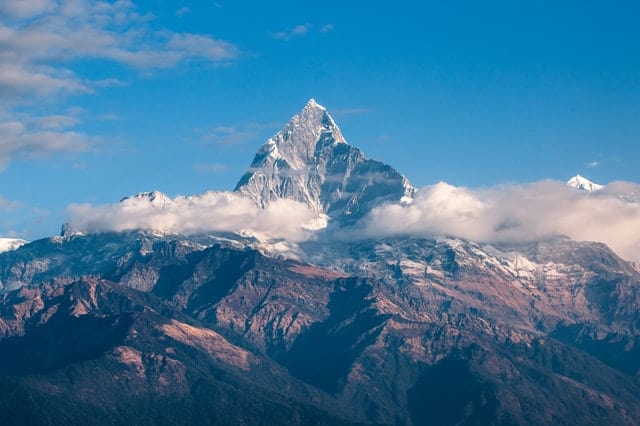 Marriage is hard and it takes a huge amount of effort to overcome what life will throw at you. Many marriages will break down because couples don't realize that they need to work together and understand that they can rely on their spouse.
Achieving something extremely difficult like climbing a mountain can remind you just what you can get done when working as a united front. Now, you don't need to scale Everest to prove you are a worthy couple but do set yourself a challenge. Being up there in the clear mountain air without the sound of the distracting modern world, if nothing else, will give you a chance to reflect on the wonderful journey you are both embarking on in your lives!
7: Burial plot
OK, this one is a bit weird to talk about on your wedding day, but it's extremely poignant and does speak of a long-lasting commitment!
We don't know where life will take us but we do know that along with taxes, death is the only other certainty. Depending on your religion and wishes for your earthly remains, reserving parallel burial plots can be a quirky way of saying I love you. You'll know better than me if your spouse will go for it or not, but remember that the price of real estate is growing every day, so lock-in those plots early!
8: Write a poem
As a marriage matures and other aspects of life take over, we sometimes take it for granted and forget to tell our spouse what is in our hearts. So, why not get it down on paper and express your love in verse.
You can be poetic or funny depending on your personality but make sure that you tell your spouse how much you cherish them and can't wait to spend your life with them.
You can even plan to give them additional poems on each significant anniversary so that they can build up an anthology of your poems to read and treasure over the coming years.
9: Restore a car
Alright, hear me out on this one! For the price of the average rings, you could probably buy a beat-up classic car and then restore it together. Of course, this won't be for everyone and it shouldn't be something which you lose your spouse to.
Instead, this is a project which you are going to complete together and when you finally drive that fully restored car out of your driveway and down the freeway with your hair blowing in the wind, you'll know you can achieve anything together.
A ring is just a sign of commitment, but as far as I can tell you can't make your friends and neighbors jealous by riding around in a vintage, souped-up wedding ring!
10: Get IVF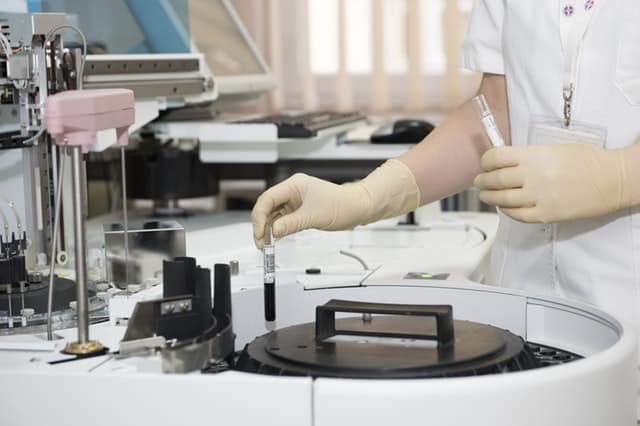 As we have discussed before, wedding rings aren't cheap. Nor is the process of conceiving children when you or your spouse are less than fertile.
My beautiful niece who is just finishing her first year in high school would not be here without this medical marvel, and luckily my brother and sister-in-law got lucky the first time! So, if you are aware that you are infertile or perhaps, like my wife and I, have met later in life then this may be something you need to think about.
Therefore, I think you'd agree that you'd exchange a wedding band for a bundle of joy every single time!
11: Tattoos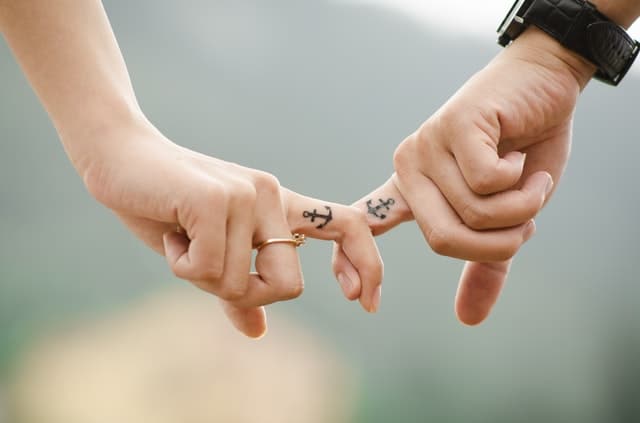 Tattoos are one of the more popular replacements for wedding rings. Why not pay homage to your love with something that will last on your body forever? I'm sure you've seen pictures of couples with beautiful and delicate tattoo rings on their fingers. Tattoo rings are great, but the tattoos don't even have to be a ring to signify your marriage.
You can get a matching or similar couple tattoo anywhere on your body. If you want to get tattoos but matching tattoos aren't your style, talk to your partner and pick out a meaningful symbol for each of you that in some way signifies your bond. You can't go wrong here, so let your creativity soar!
12: Piercings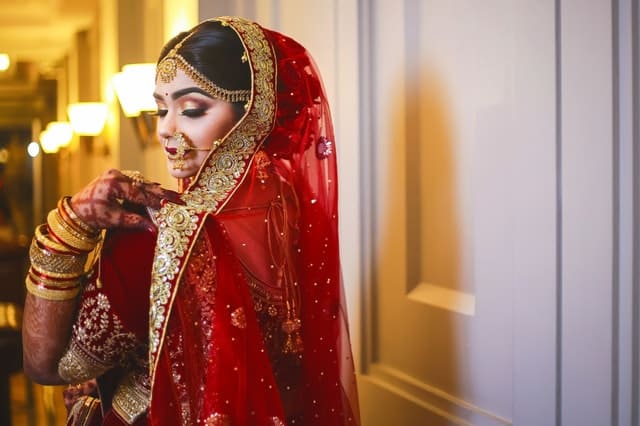 Piercings are very non-intrusive and comfortable compared to taking a ring on and off every day. Depending on the piercing, you often forget you even have it. If you and your partner are feeling edgy, get piercings together and pick out the jewelry for each other. If you get your ears or nose pierced, you can pick out jewelry that looks like a ring to keep the symbolism of an endless circle of love.  
13: Necklaces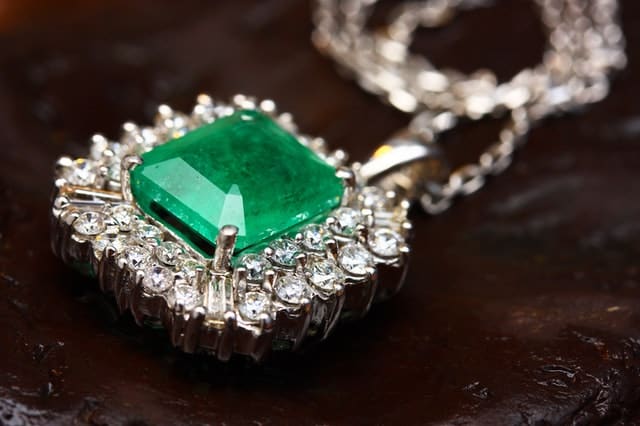 Necklaces are a good jewelry alternative to rings if you want a symbol of your love that is clear and public. There are many different types of necklaces so this option can be for everyone. You could get a simple pendant with a gemstone on it, a locket with your partner's photo, or a necklace that has their name or initials on it.  
14: Dog tags
Assuming that you aren't already a serviceman or woman and can't do this, you can show your love and who you belong to by donning an identification necklace. You can include things such as your wedding date, spouse's name and a quote symbolizing your love (you could also add other more mundane information such as blood type).
For women, you can get a prettier version of the military-style dog tag so that you aren't embarrassed to wear it while in your cocktail dress. It's a different route to take if your spouse doesn't want to wear a standard necklace.
15: Bracelets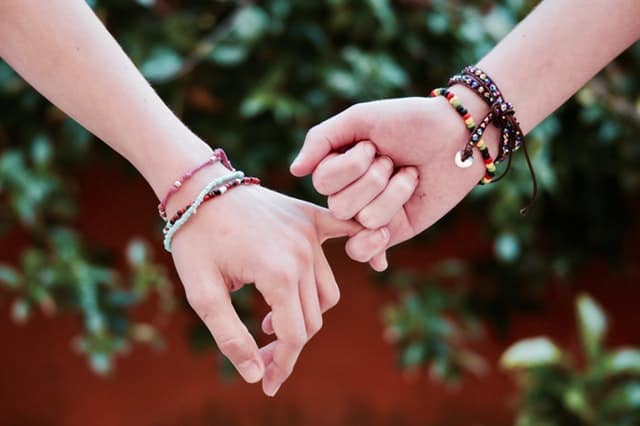 Bracelets are simple, easy to take off, and can be engraved. Get your wedding date and initials engraved on the inside of your simple silver bracelet. You can also opt for charm bracelets and handpick charms for the other person. This can be something that you add to on important anniversaries throughout your marriage.
Silver not your thing or outside of your budget? Simple twisted bracelets that are cloth or leather also make beautiful accessories.
16: Watches
Watches are like bracelets except even more functional. Now every time you glance down to look at the time, you are reminded by the person you love most in the world. Pick out each other's, or even get matching watches if you wish.
You don't necessarily have to spend a lot of money here and you can even get custom watches with your photo on the face of the watch itself. Engraving watches is also possible and it's just something which reminds you of your loved one every hour or every day!
17: Matching Wallets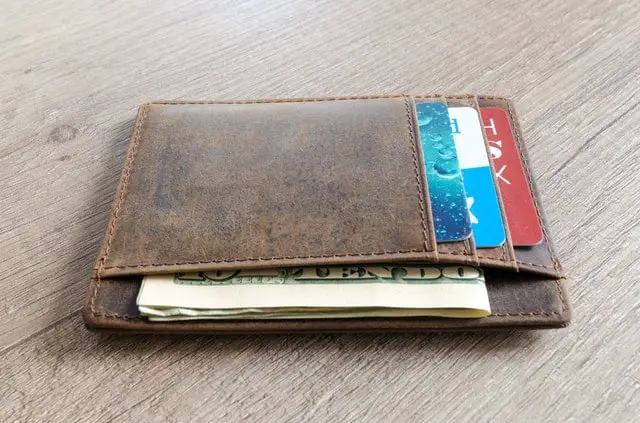 Your wallet is something you have on you every time you leave the house. And when you forget it, you definitely feel like something huge is missing.
Having a matching wallet with your fiancé will keep them with you each time you're away. You'll have a piece of them with you everywhere. This is subtle enough that your bond can be treasured together without feeling the need to showcase it to the world.
18: Engraved wallet card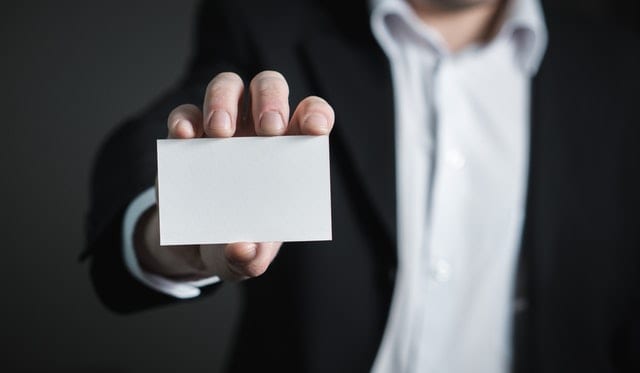 Perhaps there is no way you and your fiancé would settle on a wallet design that you both like, but you still enjoy the idea of having them with you all the time in a creative way.
An engraved wallet card is the solution for you. You can get beautiful lightweight silver cards that say your names, the dates of your relationship, and anything else you want on it. Add a quote that reminds you of them or a line out of their favorite book. Check out these awesome wallet cards on this website.
19: Wallet Pictures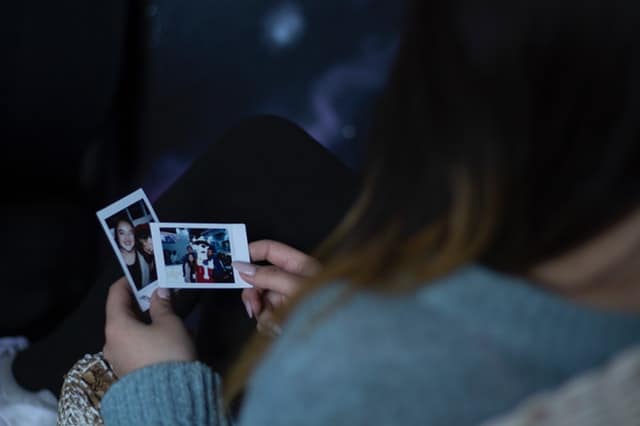 A picture truly is worth 1,000 words. If you love feeling connected to your loved one there is no better comfort than being able to look at a picture of them anytime you want.
Although nowadays our cellphones make that easy enough, there is something a bit more special about a printed out wallet photo. It is more readily available, and people will be able to see your love and commitment every time you open your wallet.
You can also make this fun, sexy or glamorous. Bearing in mind that this could be seen by anyone who happens to catch a glimpse of your spouse's wallet, a nicely posed photo would be best. You can dress up, visit an important monument or site, or even do something a little riské. Whatever you do makes sure that when your spouse sees the photo every time they reach for their cash or credit card it brings a smile to their face.
20: Engraved Pens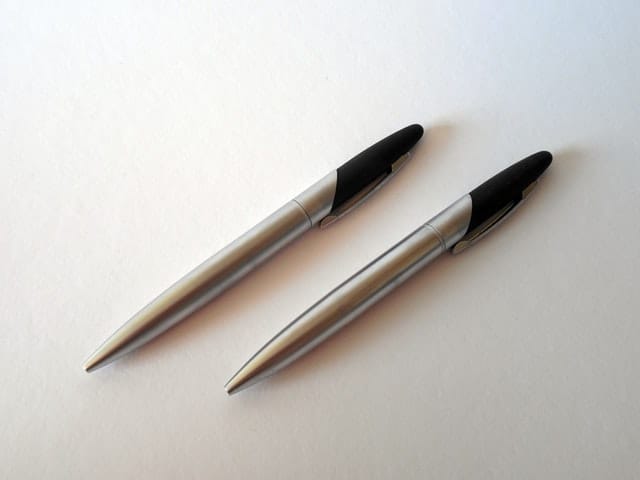 A lot of people have a favorite pen. This is especially true for people in a profession when writing by hand is important.
Finding a pen that writes smoothly with the perfect thickness is always a satisfying feeling. Get your partner an engraved pen that has your initials on it and your wedding date. Or, engrave the pen with a favorite quote or phrase. If you get a refillable pen, you'll have each other's engraved pens for life. You can order engraved pens online on Amazon, check out the great deals they have today. 
21: Matching phone cases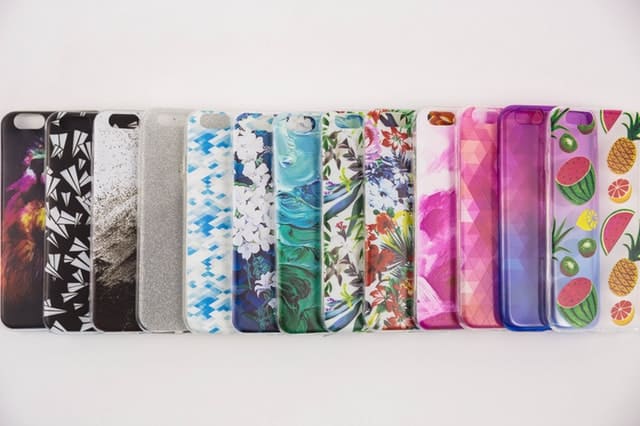 Something else that is with you all the time is your phone. Why not get matching phone cases? There are some great online websites for customizing your phone case. Check out Collage, a website that allows you to choose a picture or multiple pictures of you and your fiancé to create a beautiful and unique phone case that only the two of you share.
22: Perfume or Cologne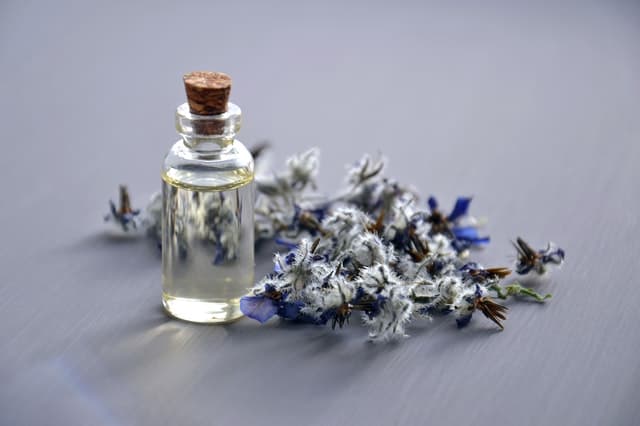 There is nothing better than the smell of your fiancé. That smell is the definition of comfort for you. Pick out a cologne or perfume scent that you love and give it to them. Scents are very personal, and your fiancé will be reminded of you every time they get ready in the morning.
If you want to go beyond just buying a scent for your spouse, you can actually make them yourself! Search online for a custom scent or fragrance and you'll find lots of options. Alternatively, you can search for a local store where you can actually create it yourself!
23: Shoes
Shoes are a great gift especially if you are both the outdoorsy type. If you think you are going to spend a lot of time hiking, climbing, or camping together, then trading a nice pair of outdoor shoes is a wonderful testament to your relationship. I still have some hiking boots which I bought in the 20th century and they are going strong more than 20 years later!
Getting each other shoes that will protect their feet and be comfortable during your favorite activities is a great metaphor for your long-lasting and stable relationship. If you know your spouses' shoe size then you can get a great deal on many brands on Amazon. However, this may be something you need to skip the surprise on and just go together to a shoe store!
24: Trade your Favorite Books
If you and your fiancé(e) are more of the bookworm type, sharing your favorite books is an extremely personal and meaningful gift. Instead of rings, trade books and read them simultaneously. If possible, you could source an early addition and include a card with a personalized note in the jacket or a special bookmark so that your loved one can be reminded of you whenever they pick up a book.
You can learn a lot from each other through the literature that makes you happy. Every anniversary you can trade another book and eventually you will have an entire bookshelf full of testaments to your love.
25: Video games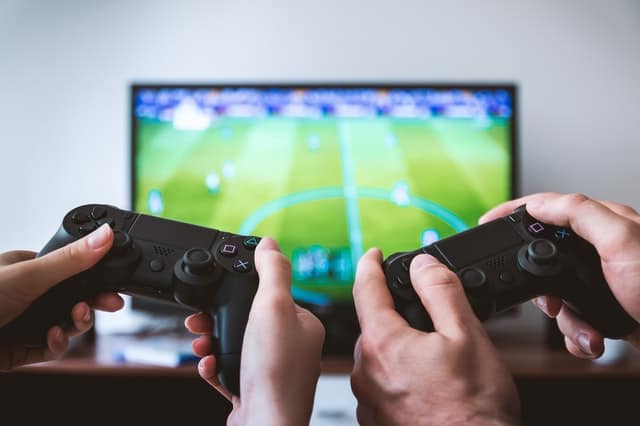 Sharing video games is similar to sharing books. For the gamers out there, videogames can bring back fond memories of childhood, college, and adulthood. For this one, you can either gift each other your favorite games, or choose an entirely new game that you can play together.
If you opt for the latter, buy a new multiplayer game each anniversary you have. Accumulating shared games together will build fond memories of quality time and awesome teamwork.
You could also go bigger and actually buy an arcade gaming unit that you can place in your marital home. They not only look cool, but it's a nice link between childhood when we all dreamed of our adult life and the cool spouse who made all your teenage dreams come true!
26: Quilt blankets
Quilted blankets are fun and personal because you can make them out of your favorite patterns and t-shirts. For the crafty types, trade personalized quilted blankets on your wedding day.
If you travel a lot together, collect all of the t-shirts from the different places you've been to. You can create themed blankets based on their favorite sports team, animal, or place.
27: Exchange Gemstones
Gemstones represent different things based on the gem. Pick out the perfect stone for your loved one and they can keep it on them as their good luck charm. Check out this website to see which gemstones mean what so you can pick out the most meaningful and beautiful stone for your fiancé.
28: Paintings or Drawings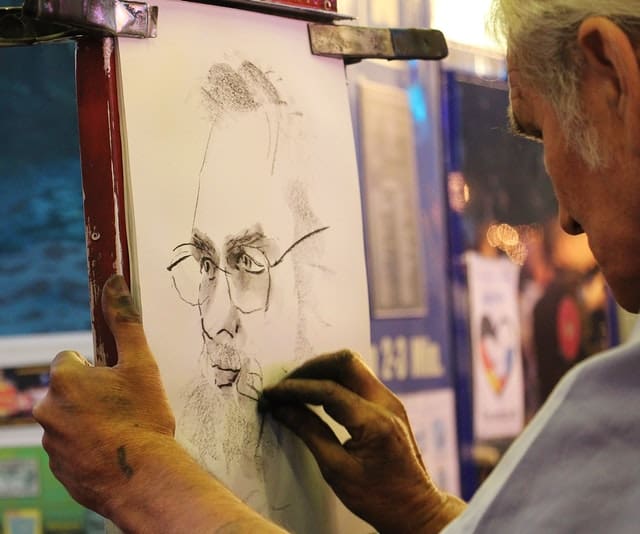 This is a great one for artistic types. Create a drawing or painting that symbolizes your relationship, frame it, and give it to your fiancé. You can each create your own and unveil them at the same time on your wedding night.
These paintings will be the perfect decorations in your future house or apartment. When people come over they'll get to witness what a cute and creative couple you are.
29: Commission a Portrait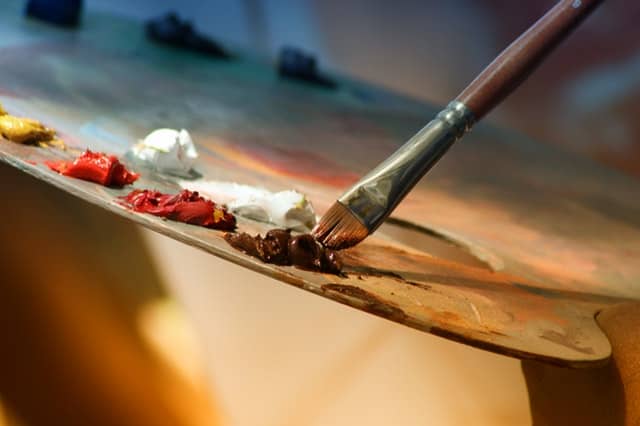 If you like the idea of a painting that symbolizes both of you but don't quite have the painting skills, then commission an artist to do a portrait of you. There are many artists that specialize in portraits of couples.
Look for a local artist, or commission someone online. Instagram is a great place to look for artists who accept commission work.
30: Frame Your Wedding Certificate
A lot of people put their wedding certificates in a safe place, file, or drawer and then forget about them. Framing your wedding certificate is an easy and affordable way to demonstrate your love. Pick out a beautiful frame and hang it proudly in your house. Who said degrees are the only certificates that deserve a frame? 
31: Frame Your Vows
Even more personal than your wedding certificate are the vows you wrote for each other. After the ceremony, frame the vows you wrote down. You can get a dual picture frame like this one on Amazon, or buy separate frames and hang them up next to each other. 
If you have an office at work, you could always use your partner's vows to decorate. When the work hours are long and your coworkers frustrating, you'll be reminded that not everything is so bad because you have them in your life.
A caveat to this is if you have terrible handwriting as I do, you may want to commission a caligrapher to rewrite the vows in a beautiful font or you could even type them up on the computer and use an attractive Google font. It depends on whether you want to be able to read the words or appreciate the sentiment!
32: Planting Trees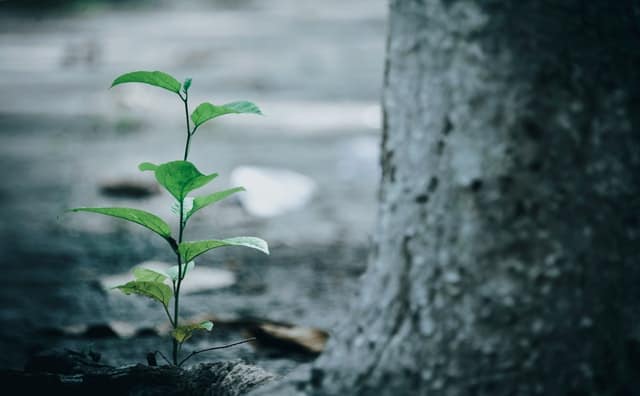 This is a great green solution to commemorate your love. If you have a yard, plant two trees together to represent your personal growth and the growth you will do together as a married couple. As you grow old, your saplings will too, forever reminding you of your lifelong commitment.
You can also use this as another charitable act by getting a tree planted through an organization such as https://onetreeplanted.org/ or even, if you are religious, getting a tree planted in Israel (Jewish National Fund).
33: Potted Plants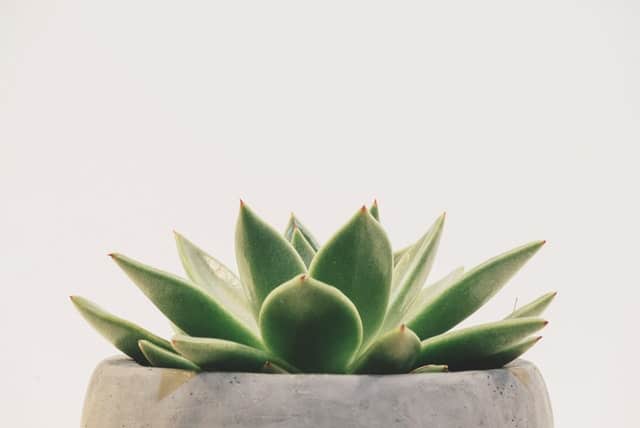 So you would love to plant trees but live in an apartment… or have simply always loved plants! There's nothing better than caring for a plant as you watch it grow. Pick out a plant that you think represents your partner in some way and vise Versa. It will be fun to see what the other person chooses for you. Care for them and watch them grow together. Shop local, or check out this awesome website that delivers plants right to your door.
34: Get a Pet
For the animal lovers out there, this is a great way to put your love, hard work, and commitment to the test. Nothing says, "we're together for the long run" like caring for a living creature together. Raising a cat or a dog can really teach you about the person you love. You'll get to see a side of them that you've never seen before, and really feel like you hit the jackpot with your marriage.
Unfortunately, you may also find out your place in the hierarchy of your home! In my house it goes – my wife – Mia (the dog) than me at the bottom. It's not what my wife and I decided, it's all down to the beta female who lives with us!
35: Travel fund jar
No material item can measure up to an amazing experience. Instead of buying each other rings, save the money you would have spent and put it towards a travel fund jar.
Add to the jar incrementally, and together you'll be able to raise the funds to go wherever you'd like. A cruise in the Bahamas? An exciting adventure in Taipei? Hiking in Iceland? You name it! Saving for something you both want to do together will further strengthen your bond as partners. You can decorate your jar together with puffy paint, stickers, glitter, permanent markers, or mod podge.
36: Traveling
Perhaps money is not an issue, and instead, you would like to demonstrate your love for one another by picking a new spot to travel to each wedding anniversary. Choose a spot you'd both really love to go to. If you can't settle on a place alternate who chooses each year.
There are some great websites that can plan your vacation for you in one big bundle including flights, accommodations, and activities. Check out this site for some great travel inspiration.
37: Volunteer activity
Volunteering is extremely fulfilling, and doing so with your partner is even more so. Choosing a cause you feel passionate about and sharing that with your loved one is an irreplaceable way to showcase your love to each other and for humanity. On or near each wedding anniversary spend a few hours volunteering with your favorite local non-profits. It'll make you feel closer to your spouse and your community. 
38: Donate to a Charity or Nonprofit
Both you and your fiancé should pick out a cause they feel strongly about and donate to it on your wedding night. I've spoken about animal and children's charities, but you could also think about local as well as international charities and organizations.
Even if it is just a small contribution, you will feel great about supporting a good cause that is important to your partner. Each anniversary you both should pick another (or stick with the same) organization to donate to. If money is tight, even $5 will go a long way and leave you feeling happy you helped.
39: Share and Cook Recipes Together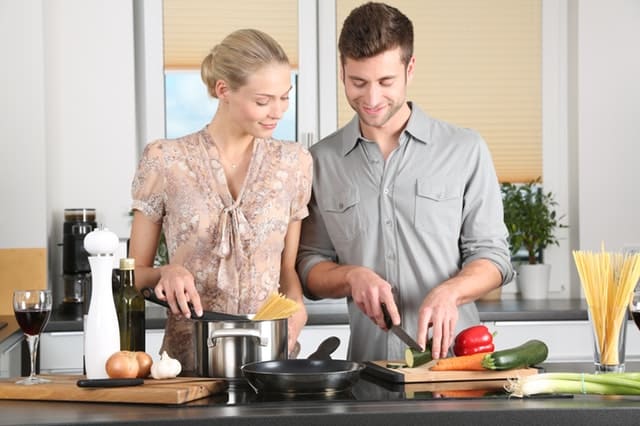 This is a great idea if you and your partner both love cooking. Everyone has their favorite recipes from when they were growing up. Share your favorite recipes with each other and cook them together every anniversary.
Food can be very personal, and sharing a favorite meal is a romantic experience especially if you made it together. Once you go through all of your favorite recipes, get creative and create a new one together.
This can be your anniversary meal that you revisit each time you celebrate another year together. Take it a step farther and put all the recipes you make together in a cookbook. Check out this website that helps you create your very own cookbook. 
40: Locks on a Bridge
A few years ago a picture of the love lock bridge in Paris, France went viral. My brother (my youngest one this time) actually proposed to my sister-in-law on that very same bridge!
The idea is you and your partner write your names on a lock, lock it to a bridge, and throw away the key. The idea is your love is everlasting and nothing will be able to open the lock. This love bridge is not the only one that exists! After the picture went viral many cities around the world started creating their own love bridges.
I even did the same thing on a bridge in Bordeaux where I met my wife. I did it just before she had to leave for Taiwan and she wasn't sure if our relationship would last, I knew differently!
Check out this list of cities that has a love lock bridge, travel to one, and add your love lock.
41: Do Nothing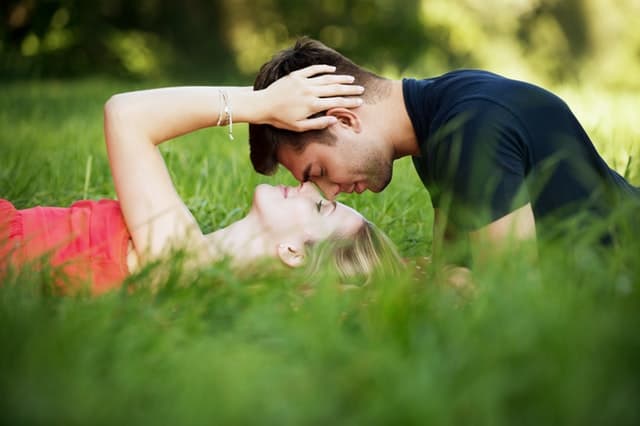 You've read through all of my suggestions for wedding ring replacements and still, nothing really struck you as a proper representation of your love. And you know what, that's probably true!
The love you share with your partner is something that is unbreakable, unique, and always changing. It is not always realistic to pin a material possession or even an experience down to represent your connection.
If you don't want a wedding ring or anything that can symbolize one, then you don't have to have one. Your love is deeply personal and will always be there for you so there is no need to confine it in any one thing or experience.